Folios–Accessories–Boxes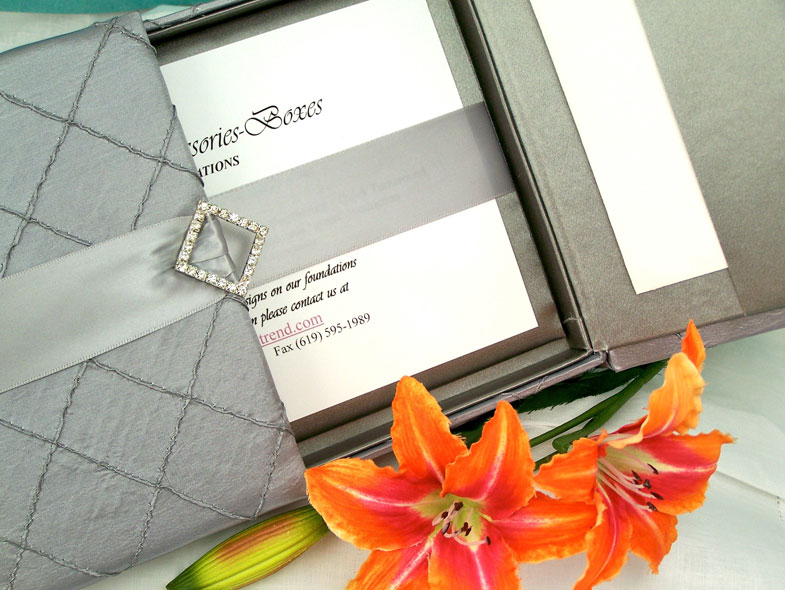 We are thrilled to introduce F.A.B, Folios–Accessories–Boxes, especially designed for WEDDINGS and SPECIAL EVENTS.

Upscale invitation Folios–Accessories–Boxes make lasting "first impressions" and set the tone for a very special occasion. All are handmade to order, using luxurious in stock poly dupioni silk, pintuck and satin fabric and ribbons. Create distinctive looks with jeweled embellishments and two-tone color mixing.

Custom protective mailing boxes make "special delivery" easy. Our sturdy, elegant and efficient packaging is ideal for postal, parcel or courier delivery.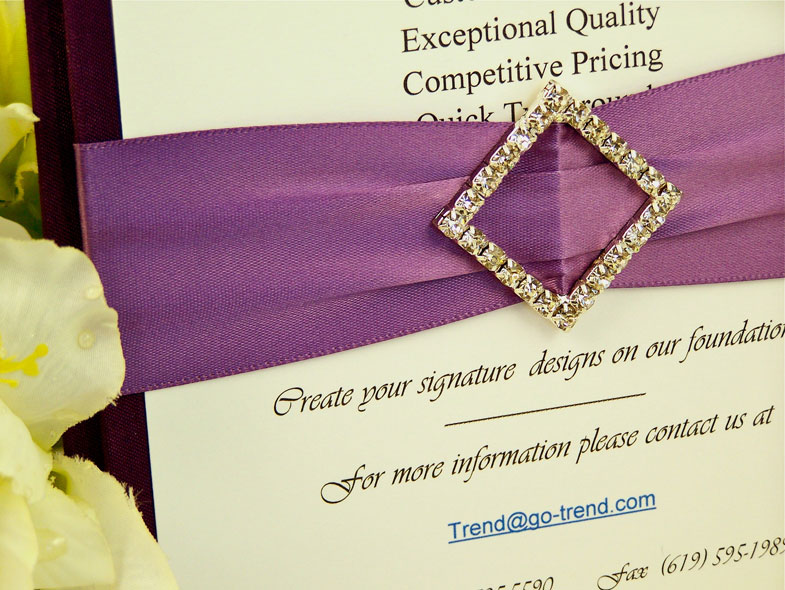 Accessorize any event with coordinating premium Favor Boxes, Table and Place setting Frames, Guest Books, Pen Sets, Card Boxes and more.

In addition to artfully designed products and exceptional quality, you will enjoy our advantage of Domestic Shipping, Quick Turnaround, Small Minimum Quantities and Competitive Pricing!

Whether we provide you with exquisite finished products or "FAB FOUNDATIONS" (component parts) for you to build upon to create your signature style, we are your "Go To" source for making lasting impressions for special occasions.
Contact Trend to learn more about F.A.B. We look forward to hearing from you!

Please feel free to download our new F.A.B. Flyer (2.1 MB) for offline viewing or you can take a look at the F.A.B. Price List here.
---